Welcome to St. Joan of Arc, a Roman Catholic Church and member of the Diocese of Fall River. We are located in Orleans, Massachusetts. Orleans is a year-round and resort community on the lower Cape in southeastern Massachusetts, near the elbow of Cape Cod. We are a faith-filled community with approximately 1,100 families and members of all ages. The spirit of generosity and hospitality of our parish is a beacon of welcome for all who seek the warm embrace of solace and friendship. This is a special charism which strengthens and inspires us. Both the upper church and the church hall are handicap accessible. Please take time to peruse our web site. Your comments and suggestions are appreciated.
New Parishioners are always welcome. Please introduce yourselves to the priest or deacon after Mass or contact the parish office to register. We urge you to become active members of our Parish Family. Click here for more information.
MASS SCHEDULE
WEEKDAY MASS
Monday, Tuesday, Wednesday, Friday: 8:00 a.m.
WEEKDEND MASS
Saturday (Vigil): 5:00 p.m.
Sunday: 8:00 and 10:00 a.m.

HOLY DAYS
5:00 p.m. (Vigil)
8:00 a.m. and 12:00 noon
RECONCILIATION
Saturday: 4:00 - 4:45 p.m. or by appointment

BAPTISMS
By Appointment.
Click HERE to see Baptism guidelines

MARRIAGE
Arrangements 8 to 12 months in advance
Click HERE read our Wedding guidelines

REFLECTION & STILLNESS
Wednesday: 8:45 a.m. Chapel
Pray the Rosary
Immediately following the 8 a.m. Mass on Monday, Tuesday, Wednesday, and Friday, we are praying the Rosary. All are welcome! As Sr. Lucia, one of the three visionaries at Fatima said, the Rosary is "a simple method of getting closer to God".
---
ST. JOAN OF ARC THRIFT SHOP
Phone: 508-255-4476
THRIFT SHOP HOURS
Mondays, Wednesdays, Thursdays and Fridays: 10:00 am to 4:00 pm
RECEIVING DONATED ITEMS
Tuesday & Thursday: 8 a.m. to Noon
---
FAITH FORMATION OFFICE
Phone: (508)255-1257
Fax: (508)255-7442
E-mail: [email protected]
HOURS
Monday - Friday: 9:30 a.m. - 12:30 p.m.

---
St. Vincent de PAUL HELPLINE
Phone: 508-255-8080
Spaghetti Dinner
The Knights of Columbus Spaghetti Dinner planned for Saturday evening May 21, 2022, has been postponed. A new date has not been established but will most likely be in the fall. People who purchased tickets have been contacted.
25th Anniversary as a Deacon
---
Joan Arc Synod Report
The Synodal Process - Last fall, Pope Francis initiated a worldwide Synodal process focused on evangelization and revitalization of the Catholic Church. The first step of the Synodal process included listening sessions planned at all parishes in the Fall River Diocese, across the U.S., and around the world.
In October, Kathy and Martin Culik were asked to serve as Synod parish ambassadors. In November, the Culiks attended a day-long training sponsored by the diocese in Wareham. In December, plans were finalized for the Synod listening sessions at St. Joan of Arc Parish. In January, twelve parishioners were recruited and trained to serve as table facilitators/recorders at the listening sessions. The table facilitators/recorders included Al and Carmella Alfano, Bill and Janis Burke, Julie Hickey, Karen Knight, Susan Mahoney, Mary O'Connor, Phil Muiesener, Diane Rowe, and Barbara and Dennis Smith.
In February, St. Joan of Arc Parish hosted 67 parishioners at three listening sessions held in the parish center. During the three listening sessions, parishioners prayed to the Holy Spirit for enlightenment and responded to a variety of questions in participant guides provided by the diocese. Participants shared 567 responses and comments, all recorded by the table facilitators. The comments were then collated in preparation for our parish report to the diocese.
In April, the diocese provided a template for reporting the responses and comments from the parish listening sessions. The parish ambassadors sifted through the comments and responses to generate common themes from listening sessions. The parish report for the diocese was drafted and shared with the recorders and the parish administrator. The report was submitted to the diocese on April 29, 2022.
At this point, the Synod Parish Report is ready to be shared with you, the parishioners of St. Joan of Arc. The report will be available on the parish website and copies will be available at the church entrances and at the rectory.
In closing, we want to thank all of you who participated in the Synod listening sessions, all the recorders, and all who offered prayers for the success of the Synod process. Stay tuned for news on the next steps for our parish Evangelization and Revitalization journey.
P.S. In the past few months, parishioners have asked whether there would be any alternate means of providing comments for the Synodal process. In January, the diocese indicated they were developing an online survey for parishioners to provide input. As of March 22, 2022, the diocese indicated that the online survey was still being developed. As of May 6, 2022, the diocese is apparently still working on it as we have not received any further information on the availability of the online survey.
---
2022 Annual Appeal
"Journeying Together in Faith and Love" - The 81st Annual Catholic Appeal has begun and runs through June 30. Since 1942, the Appeal has helped people in all phases of life – from children to youth, to parents, to the elderly. Your support sustains the numerous agencies, programs, and ministries providing food and shelter, educating children and adults, and meeting the physical, emotional, and spiritual needs of thousands. We encourage you to support the Appeal as generously as you can. You can make a one-time gift or a pledge with convenient payments throughout the year. You can give by mail, use a contribution card located in the church, or make your gift or pledge online at: www.GiveFRDiocese.org.
See video at » 2022 Catholic Appeal Introductory Video (English) (catholicfoundationsema.org)
---
"Let the children come to me; do not prevent them, for the kingdom of God belongs to such as these," Mark 10:14
As St. Joan of Arc Parish, we all work together to protect our children. Please visit the Diocesan Safe Environment page for information on how we protect the faithful, and the steps involved to minister, work, or volunteer in the Diocese. www.fallriverdiocese.org/office-of-safe-environment/
Staff
Pastor (on leave)

Administrator (temporary)

Administrative Assistant

Coordinator of Faith Formation

Director of Music
Weekly reading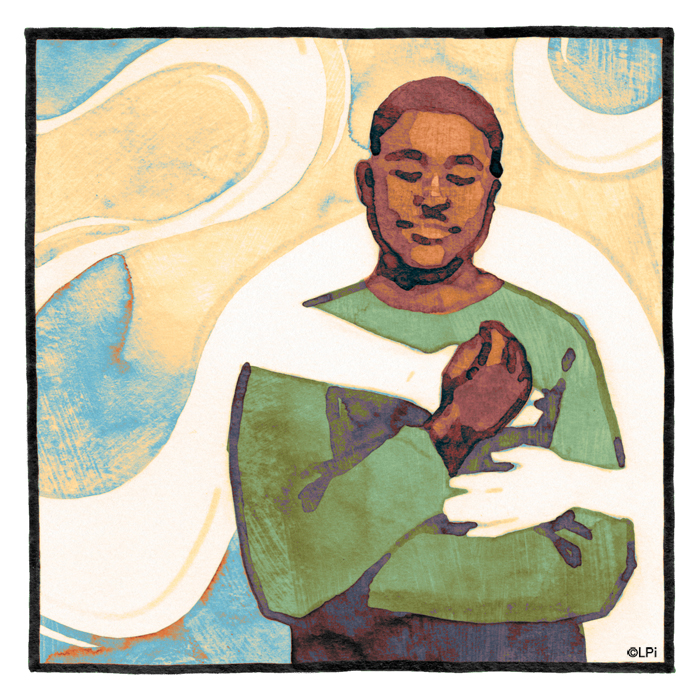 Weekly reading
Readings for the week of May 22, 2022
© Liturgical Publications Inc